Sense of Place — Hong Kong
The interactions with people we meet as we travel through life can leave traces of memory, ideas and imaginings. We can develop a sense of place through these experiences and knowledge of landscape and history after living there for a time.
The feel of the sun on your face or the rain on your back, the rough and smooth textures of the land, the colour of the sky at morning and sunset, the fragrance of the plants blooming in season, the songs and antics of birds and the cautious ramblings of mammals are environmental influences that help to define a place. Memories of personal and cultural experiences over time make a place special, favourite objects that shape to your hand or body with use, songs or dances that emerge from the people of a place, special skills you develop to enjoy your area — these too help to define a place and anchor you in it. Through time, shared experiences and stories (history) help to connect place and people and to transmit feelings of place from generation to generation.
This definition is complex and multi-faceted much like true Places are, blending the physical characteristics of the land with memory, art, story, and the inexplicable feel that Places leave on the skin and mind.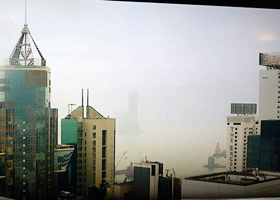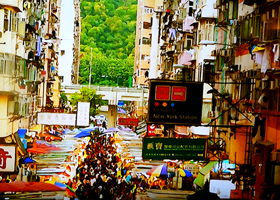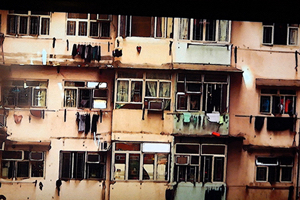 ---
Heaven and Earth
Art making is a way in which to understand myself and the world around me especially in these times of destruction and violence. I believe in art, spirit, culture and truth in the world. This is the life force that enables us to be here in the now.
---
Art for Peace in Syria: Reflections and Visions
Paint boxes containing items relating to refugees fleeing conflict in Syria and the struggle artists are having to be creative amidst all of the destruction going on around them. These works were created as part of the Arts for Peace in Syria:Reflections and Visions project.